If it wasn't obvious, solar is our passion. Many solar and energy storage associations are fighting for better renewable policy, improving code compliance, investing in new and more efficient technologies, and much more. It's important to Solar One that we support these organizations striving to positively impact our nation's solar industry. 
SEIA is the national trade association for the U.S. solar industry. SEIA works with its 1,000 member companies and other strategic partners to fight for policies that create jobs in every community and shape fair market rules that promote competition and the growth of reliable, low-cost solar power.
The mission of the California Solar & Storage Association is to promote the widespread deployment of smart, local, clean energy technologies while supporting a wide variety of businesses that everyday build a better energy future in urban and rural communities and neighborhoods throughout the state.
Solar Power World, the leading solar publication covering technology, development and installation, publishes the Top Solar Contractors list annually. The list includes hundreds of solar contractors and developers in the United States, listed and categorized by state/territory, service and market. The list includes solar PV companies that provide the following services: sales, EPC contracting, development, construction/installation, electrical work and/or rooftop-specific installations. Companies can do work in any market segment, including utility, commercial, residential and off-grid.

2021 Rank #19 — US Commercial — Developers List
2021 Rank #78 — US Commercial — Overall List
2021 Rank #192 — US Overall List
Different from "Memberships", Solar One holds "Partnerships" with certain organizations. Through these, we hope to connect with its members and provide beneficial solar solutions that improve member business operations.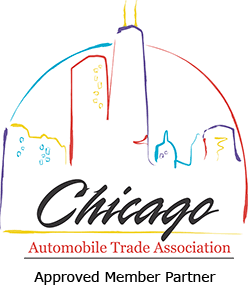 Solar One is the exclusive solar provider in CATA's "Approved Member Partners". Founded in 1904, the Chicago Automobile Trade Association is one of the nation's largest metropolitan dealer organizations. It is comprised of 400+ franchised new-car dealers and an additional 150 allied members. The group's dealer members employ about 20,000 people in the metropolitan area. The association has produced the world-famous Chicago Auto Show since 1935.